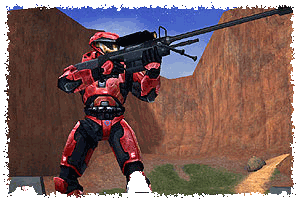 We need photographs! Send in your Screen shots* and/or personal photo today to: webmaster@HALcomm.net
*Screen Shots are a picture captured from your video monitor. How do you save and email an action shot from the website?
Press the "Print Screen" button on your keyboard to capture the moment.

Open either a graphics program or something like Word or Notepad and "Paste" (Ctrl + V) the captured graphic into the program or document.

Save the file where you can find it again (like your desktop), attach it to an email and send it.
Kick Ass Girls
| | | | | | |
| --- | --- | --- | --- | --- | --- |
| Spaz | {F4}Wildcat | CaLiEnTe | Cassie | Ashley | DeAnna |
| Lin | FoxyLady | Hello Kitty | | | |
The Guyz
King Venom

Whiskey

Spooks

RamBob

BURRiToMaN

Nashvillin

Joe Mamma


Eragon

ChiChi


The Warriors


woØwa

CaptRonnie

Pitbull


Seven



Cheezgromit


TaxRefund$

Wuffles

TiG

WHAT

Luda

Ruqie

Cowboy

katana

Kurupt


Hawaii PMan

Sgt Chalupa


Owned

monKey

rob_rilla


jchrist


Eldon


WWolf


Dylan


Bloody


Supremecy


Omega


Hyper


Mattman
updated 04.05.07
© Copyright 2006 halcomm.net